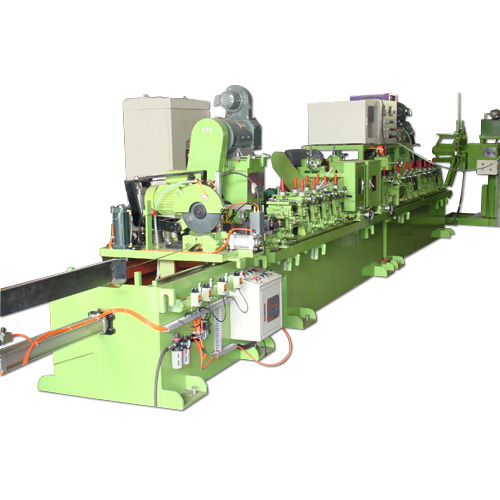 ×
Stainless steel pipe making machine/Steel Pipe & Tube Making Machines/Make mig tube machine
Country of Origin:

Taiwan

Model:

YTS1/YTS2/YTS3/YTS4/YTS5/YTS6/YTS7
Description:
Stainless steel pipe making machine is used mainly for producing different sizes of stainless steel round pipe, square pipe, and rectangular pipe.
Application: Industry, construction, furniture, medical use, etc.

Special Feature:
a. Our machines are manufactured from finest materials. Steady, durable and long life.
b. Automatic control, easy to operate.
c. Easy to replace the molds, save working hour and increase efficiency.
d. Low noise.

Production Flow Chart:
First, the coil is set onto the uncoiler, and the steel belt is loosened and rolled into the storage cage, before being transported into the forming machine.

The steel belt is first flattened out, and is processed through rollers to squeeze it to the desired pipe diameter.

The machine then welds, straightens and cuts the pipe to the length set in the automated cut-off machine, and transports the finished pipe to the run out table, where quality inspection can be performed.