Yee Tsong Machine Manufacture Inc., founded in 1977, specializes in the development and production of a wide range of steel-pipe making machines. It also offers whole-plant equipment exports.

The ISO9001:2000-certified maker offers wide-ranging product lines such as steel-pipe making machines, straightening machines, tube-drawing machines, square-pipe making machines, tube-grinding machines, square-pipe grinding machines, and stainless steel straightening machines.

Company president Wang Tung-hsun says his company has accumulated much experience in making innovative steel-pipe making machines and making constant improvement on the machines.

One of the company's hottest-selling items is the stainless steel straightening machine which is suitable for straightening pipe products. The machine is easy to operate and provides satisfactory straightness.

The company's major export outlets are Southeast Asia, the Middle East, South Asia, Africa, Israel, and South Korea. (BS)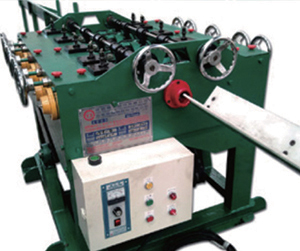 Stainless steel straightening machine developed by Yee Tsong.


Yee Tsong Machine Manufacture Inc.

Tel: 886-4-831-1301
Fax: 886-4-831-1014
E-mail: yeetsong@ms12.hinet.net
Website: www.yeetsong.com.tw